---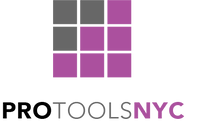 Avid Media Composer Private Training Class Sessions
4 Sessions, 1 Hour Each with Certified Instructor In Studio or Online
LENGTH
Suggested length: 4 Training Session Hours with Certified Instructor
OVERVIEW
Course Details:

Private and/or small group Training Course Session Classes.
Online via Zoom, Screen Share, Remote Computer and Studio Control.  
And/or In Studio, Comprehensive, Hands On. 

The course is offered in Sections. Each Section is 4 sessions. Each session is One Hour.  You go at your own speed. We recommend 1 session a week, Online. 

Learn all the fundamentals of Avid Media Composer and what it takes to be a professional Video Editor, no matter where you are in the world.
Including: File Management, Composting, Video Editing, Color Correction, Video Post Production, FX, Distribution Ready Exporting, Cross Platforms Collaborations and so much more while learning how to operate Avid Media Composer software.

Learn and understand all aspect of Avid Media Composer.
AUDIENCE
All Levels, Fundamentals To Expert 
This course is designed for everyone interested in Video Editing and Post Production  
 PREREQUISITES